Welcome to year 2!
We are really look forward to the exciting year ahead. There are lots of fun topics planned including 'Fire! Fire!', 'Where in the World' and 'Sensational Safari vs Amazing Antarctica'. As well as this we have lots of experiences planned to run alongside all topics and would love to hear from parents if they think they can help. If you are aware of an experience that we could run in school to support the curriculum, please let us know.
In Year 2, we set fortnightly homework, which varies and can include maths, reading, topic and writing. Alongside this, children will have a weekly spelling test (normally completed on a Friday). Spellings are available below as well as being sent home in the children's homework books. We send home two copies with a term worth of spellings, if you misplace the list and would like another please do not hesitate to ask. The spelling patterns are focused around key patterns the children are expected to know by the end of Year 2. Please ask if you would like to know how your child is progressing in this area.
At RLK, we challenge the children to read 5 times a week at home. This can be reading in a variety of forms including their book band book, library books, newspapers, letters and so on. Both class 5 and 6 collect and count reads every Monday so please ensure reading records are in school. We would also like reading records to be in book bags each day, where possible, as we are then able to record when the children read with adults in school. Children are expected to change their own reading book when they have finished it.
Don't forget your logins for Purple Mash and Times Tables Rock Stars are in the back of your child's reading record.
If you have any questions throughout the year, please do not hesitate to ask.
Miss Carter and Mrs Harris
Class 5 and 6
Year 2 Teachers
View Year 2 Newsletter – Nurturing Nurses
View Year 2 Spellings – Term 1
View Year 2 Sapphire Spellings – Term 1
View Year 2 welcome meeting – Sept 2019
View Year 2 Spellings – Term 2
View Year 2 Sapphire Spellings – Term 2
View Year 2 Newsletter – Fire! Fire! Term 2
View Year 2 – Parent Curriculum Newsletter – Where in the World Term 3
View Year 2 Main spellings – Term 3
View Year 2 Sapphire spellings – Term 3
View Year 2 parents SAT meeting – 4th Feb 2020
View Sapphire Spellings – Term 4
View Year 2 Newsletter – Term 4
View Year 2 Spellings – Term 4
View School closure – Emergency homework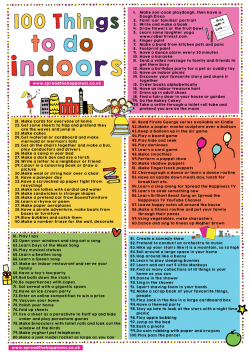 View Year 2 – Spellings – Term 5
View Common Exception Words – Years 1 and 2
View Non-screen activities – from Pobble
View Spellings – Sapphire – Term 5.doc
View Year 2 Spellings – Term 5
View Year 2 common exception words
View Home school work – week 2
View Home school maths work – week 2
View Reading Comprehension Week 2 Task 1
View Reading Comprehension Week 2 Task 2
View https://whiterosemaths.com/homelearning/
View 30 day challenge
View Year 2 Home Learning -week 3
View Reading Comprehension Week 3 Task 1
View Reading Comprehension Week 3 Task 2
View Science Home learning tasks
View Year 2 Home Learning w/b 27/04/20
View Year 2 addition and Subtraction w/b 27/04/20
View Butterfly update
View Year 2 Reading Comprehension Task 1 w/b 27/04/20
View Year 2 Reading Comprehension Task 2 w/b 27/04/20
View Lesson 1 Fact families – addition and subtraction bonds to 20 2019
View Lesson 2 Compare number sentences 2019
View Lesson 3 Related facts 2019
View Lesson 4 Add and subtract 1s
View Lesson 1 Answers Fact families – addition and subtraction bonds to 20 2019
View Lesson 2 Answers Compare number sentences 2019
View Lesson 3 Answers Related facts 2019
View Lesson 4 Answers Add and subtract 1s
View Year 2 Home Learning w/b 4/5/20
View Year 2 Reading Comprehension Task 1 w/b 4/5/20
View Year 2 Reading Comprehension Task 2 w/b 4/5/20
View Year 2 Home Learning w/b 11/5/20
View t-t-2546763-parts-of-a-tree-activity-sheet
View year-2-summer-1-maths-activity-mat-2
View year-2-summer-1-maths-activity-mat-4
View year-2-summer-1-maths-activity-mat-5
View Lesson 1 Add and subtract 10s 2019
View Lesson 1 Answers Add and subtract 10s 2019
View Lesson 2 Add 2-digit numbers (2) 2019
View Lesson 2 Answers Add 2-digit numbers (2) 2019
View Lesson 3 Subtract 2-digit numbers (2) 2019
View Lesson 3 Answers Subtract 2-digit numbers (2) 2019
View Lesson 4 Bonds to 100 (tens and ones) 2019
View Lesson 4 Answers Bonds to 100 (tens and ones) 2019
View Year 2 Reading Comprehension Task 1 w/b 11/5/20
View Year 2 Reading Comprehension Task 2 w/b 11/5/20
View Year 2 Home Learning w/b 18/5/20
View Minibeasts
View T2-E-1829-Differentiated-Identifying-Adverbs-Activity-Sheet_ver_2
View Lesson 1 – Multiplication sentences using the x symbol 2019
View Lesson 1 Answers – Multiplication sentences using the x symbol 2019
View Lesson 2 – Use arrays 2019
View Lesson 2 Answers – Use arrays 2019
View Lesson 3 – The 2 times-table 2019
View Lesson 3 Answers – The 2 times-table 2019
View Lesson 4 – The 5 times-table 2019
View Lesson 4 Answers – The 5 times-table 2019
View Year 2 Reading Comprehension Task 1 w/b 18/5/20
View Year 2 Reading Comprehension Task 2 w/b 18/5/20
View Year 2 Home Learning w/b 1/6/20
View t-sc-2549961-how-to-grow-a-rainbow-experiment-science-activity_ver_7 week 5
View t-tp-2549511-wellbeing-craft—things-to-look-forward-to-jar_ver_9
View Lesson 1 – The 10 times-table 2019
View Lesson 1 Answers – The 10 times-table 2019
View Lesson 2 – Make equal groups – sharing 2019
View Lesson 2 Answers – Make equal groups – sharing 2019
View Lesson 3 – Make equal groups – grouping 2019
View Lesson 3 Answers – Make equal groups – grouping 2019
View Lesson 4 – Odd and even numbers 2019
View Lesson 4 Answers – Odd and even numbers 2019
View Year 2 Reading Comprehension Task 1 w/b 1/6/20
View Year 2 Reading Comprehension Task 2 w/b 1/6/20
View Year 2_Home Learning_8th June 2020
View Lesson 1 Unit fractions 2019
View Lesson 1 Answers Unit fractions 2019
View Lesson 2 Non-unit fractions 2019
View Lesson 2 Answers Non-unit fractions 2019
View Lesson 3 Find a half 2019
View Lesson 3 Answers Find a half 2019
View Lesson 4 Find a quarter 2019
View Lesson 4 Answers Find a quarter 2019
View The London Underground_Reading_Year 2_8.6.20
View How to Repair a Bicycle Puncture_Reading_8.6.2020
View Year 2_Home Learning_15.06.2020
View Year-2-maths-fractions-home-learning-activity-booklet
View Year 2_Reading Comprehension_The Day of the Circus_15.06.2020
View Year 2_Reading Comprehension_Clown School_15.06.2020
View Lesson 1 – Count sides and vertices on 2D shapes
View Lesson 1 Answers – Count sides and vertices on 2D shapes
View Lesson 2 – Count faces, edges and vertices on 3D shapes
View Lesson 2 Answers – Count faces, edges and vertices on 3D shapes
View Lesson 3 – Sort 2D and 3D shapes
View Lesson 3 Answers – Sort 2D and 3D shapes
View Lesson 4 – Merge 2D and 3D shapes
View Lesson 4 Answers – Make patterns with 2D and 3D shapes
View Home Learning_Year 2_22.06.2020
View Reading Comprehension_How chocolate is made
View Where does chocolate come from_Year 2
View Chocolate bar design sheet
View Lesson 1 – Measure length (cm)
View Lesson 1 Answers – Measure length (cm)
View Lesson 2 – Compare lengths
View Lesson 2 Answers – Compare lengths
View Lesson 3 – Four operations with lengths
View Lesson 3 Answers – Four operations with lengths
View Lesson 4 Answers – Compare mass
View Year 2_Home Learning_29.06.2020
View Year 2_Money word problems
View Lesson 1 – Measure mass in grams
View Lesson 1 Answers – Measure mass in grams
View Lesson 2 – Measure mass in kilograms
View Lesson 2 Answers – Measure mass in kilograms
View Lesson 3 – Compare volume
View Lesson 3 Answers – Compare volume
View Lesson 4 Answers – Milliltres
View t-e-2550538-ks1-marcus-rashford-differentiated-reading-comprehension-activity_ver_3
View Home Learning_Year 2_06.07.2020
View Year 2_Ordering and comparing numbers
View KS1_Captain Tom_Reading Comprehension tasks
View Lesson 1 – Litres
View Lesson 1 Answers – Litres
View Lesson 2 Answers – Temperature
View Lesson 3 – O clock and half past
View Lesson 3 Answers – O clock and half past
View Lesson 4 – Quarter past and quarter to
View Lesson 4 Answers – Quarter past and quarter to
View Year 2_Home Learning_13.07.2020
View Year 2_Number and fractions
View t-e-2550320-ks1-celebrating-the-nhs-differentiated-reading-comprehension-activity-age-57-_ver_4
View Lesson 1 – Telling time to 5 minutes
View Lesson 1 Answers – Telling time to 5 minutes
View Lesson 2 – Hours and days
View Lesson 2 Answers – Hours and days
View Lesson 3 – Find durations of time
View Lesson 3 Answers – Find durations of time
View Lesson 4 – Compare durations of time
View Lesson 4 Answers – Compare durations of time