Welcome to Foundation Stage (Class 1 and 2)
Welcome to Foundation Stage.
This is our first year in school, when we learn all about school life and routines and how much fun learning can be. We are making friends and learning how to work together as a team. Our topics change every two weeks and include "Autumn" "Pirates" "Space" "Superheroes" and several topics based around books. We are very lucky to get to learn both outside and inside. We have a wide range of experiences, including food tasting, visitors, Forest School, welly walks and a trip at the end of the year.
Foundation Stage is the beginning of our phonics journey. We will go from recognising sounds and simple words to reading books and writing our own sentences. Reading five times a week at home will really help us with this, and we can work as a team to win a prize as a class. We should also practise reading and writing our sounds to speed up our progress towards becoming confident readers and writers. We are looking forward to working with you all throughout this year. Don't forget, if you have any questions about anything in Foundation Stage please ask us at the door or leave a message at the Office.
Mrs Green and Mrs Loveday
View Autumn newsletter 1
View Autumn newsletter 2
View Spring newsletter 1
View Spring newsletter 2
View School closure – emergency homework
View Spring learning challenge
View Indoor activities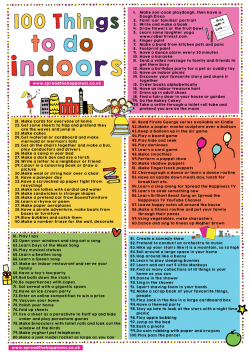 View Non-screen activities – from Pobble
View Maths Home Learning Challenges – All about number 5
View Screen free activities for home learning
View t-l-8760-phase-3-phonics-picture-activity-sheets-_ver_1
View t-n-2546795-eyfs-maths-finds-one-more-or-one-less-than-home-learning-challenges
View T-T-22391-EYFS-Transport-Themed-Home-Learning-Challenge-Sheet-Reception-FS2
View EYFS Home Learning w/b 27/04/20
View eyfs-maths-1
View high-frequency-word-cards-3
View letter-p-2
View making-icepaints
View phonics-1-ear
View tp-f-1166-cvc-dominoes-09781
View EYFS-Home-Learning-Pack w/b 11/5/20
View grow a rainbow
View hand measuring
View money
View t-l-526169-phase-4-home-learning-challenges-english_ver_2
View triangle challenge
View EYFS Home Learning w/b 18/5/20
View high-frequency-word-cards-4 (2)
View letter-r-2
View making-puffypaint
View tp-f-1428-space-planet-size-ordering-08262
View f tracing
View food maths
View junk model challenge
View lego maths
View pattern maths
View Phonics Home Learning_ai ee igh oa oo_8.6.2020
View Maths_Home Learning_minibeast-hotels-counting-to-20-worksheets_8.6.2020
View Maths- Home Learning -adding-more-minibeasts_8.6.2020
View Home Learning-minibeasts-challenge-sheet_8.6.2020
View Home learning number_15.06.2020
View Home learning_outdoor bingo_15.06.2020
View Home learning phonics_15.06.2020
View Home learning_shape_15.06.2020
View Foundation Stage_Home Learning_22.06.2020
View Foundation Stage_Home Learning_29.06.2020
View Home Learning_F.Stage_06.07.2020