Welcome to Year 3
This is the children's first year in Key Stage 2 (KS2) and as part of this important transition we encourage them to become more independent and responsible for their learning and behaviour.
The children will go swimming every Tuesday afternoon at Milton Road from September 2019 to February 2020. We understand that this is a new experience for some children and it will be a pleasure to watch their confidence grow and swimming skills develop. Swimming is a part of the National Curriculum and encourage the children to attend all possible sessions. Please note that we rely entirely on volunteers both within the school and parent helpers for this to happen each week. (DBS check forms are available from the school office)
At RLK the challenge is to read for pleasure at home five times every week and get their Reading Records signed by their parent/carer. Their reward for achieving this will be decided by the children each week – only children who complete the challenge will take part in the reward. We encourage healthy competition at RLK so we also have a lower KS2 reading cup and a whole school attendance award that is given out weekly in the celebration assembly.
Additionally, we will set topic related homework and a times tables and spelling test is usually carried out on a Friday. Please ask if you would like to know how your child is progressing in these areas.
An overview of each term's learning, weekly spellings and homework will be added to this section of the RLK website so please keep checking back for all the latest news.
We look forward to working with you all over the coming year. If anyone would like to support us in school at any point in the year we would welcome the help.
Mrs Barnard & Miss Royal
Year 3 Teachers
View Year 3 – Spellings homework – Term 1
View Year 3 – Homework – Term 1
View Year 3 – Parent Curriculum Newsletter – Term 1 Stone Age
View Year 3 – Homework – Term 1
View Year 3 – Homework instructions – Due in 04.10.2019
View Year 3 – Digit missing numbers activity sheet
View Year 3 – Homework – Term 1 – Due in 4th Nov 2019
View Year 3 – Spellings homework – Term 2
View Year 3 – Homework – Term 2
View Year 3 – Spellings – Term 3
View Year 3 – Homework – Term 3
View Year 3 – Parent Curriculum Newsletter – Term 3_Extreme Earth
View Year 3 – Spellings – Term 4
View Year 3 – Homework – Term 4
View Year 3 – Parent Curriculum Newsletter
View Nutrition Diary Home Learning Task
View Iron man Poem
View School closure – Emergency homework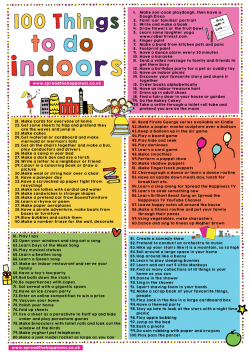 View Non-screen activities – from Pobble
View Reading Comprehension Week 2_Fossils
View Reading Comprehension Week 2 World Book Day
View Year 3 Home Learning Week 2
View https://whiterosemaths.com/homelearning/
View 30 day challenge
View Year 3 Home Learning-Week 3
View Reading Comprehension Week 3 Garden Birds
View Reading Comprehension Week 3 Bearded Dragon
View Science Home learning tasks
View Term 5_Year 3_Spelling homework_April-May 2020
View Year 3 Home Learning w/b 27/04/20
View Year 3 Reading Comprehension_Usain Bolt_w/b 27/04/20
View Year 3 Reading Comprehension_Mothers Day_w/b 27/04/20
View Lesson 1 Convert pounds and pence 2019
View Lesson 3 Subtract money 2019
View Lesson 4 The 3 times-table 2019
View Lesson 1 Answers Convert pounds and pence 2019
View Lesson 2 Answers Add money 2019
View Lesson 3 Answers Subtract money 2019
View Lesson 4 Answers The 3 times-table 2019
View Year 3 Home Learning w/b 4/5/20
View Year 3 Reading Comprehension_Lucy_w/b 4/5/20
View Year 3 Reading Comprehension_Pet care of a dog w/b 4/5/20
View Year 3 Home learning w/b 11/5/20
View Lesson 1 The 4 and 8 times-tables 2019
View Lesson 1 Answers The 4 and 8 times-tables 2019
View Lesson 2 Multiply 2-digits by 1-digit (2) 2019
View Lesson 2 Answers Multiply 2-digits by 1-digit (2) 2019
View Lesson 3 Divide 2-digits by 1-digit (2) 2019
View Lesson 3 Answers Divide 2-digits by 1-digit (2) 2019
View Lesson 4 Answers Scaling 2019
View Year 3 Reading Comprehension_Sun Safety_w/b 11/5/20
View Year 3 Reading Comprehension_London Marathon_w/b 11/5/20
View Year 3 Home Learning w/b 18/5/20
View t2-e-4298-year-3-and-4-common-exception-words-word-mat-_ver_2
View Lesson 1 – Unit and non-unit fractions 2019
View Lesson 1 Answers – Unit and non-unit fractions 2019
View Lesson 2 – Making the whole 2019
View Lesson 2 Answers – Making the whole 2019
View Lesson 3 Answers – Tenths 2019
View Lesson 4 – Count in tenths 2019
View Lesson 4 Answers – Count in tenths 2019
View Year 3 Reading Comprehension_Gunpowder plot_ w/b 18/5/20
View Year 3 Reading Comprehension_Holi_w/b 18/5/20
View Year 3 Home Learning w/b 1/6/20
View Term 6_Year 3_spelling homework_June 2020
View Lesson 1 – Tenths as decimals 2019
View Lesson 1 Answers – Tenths as decimals 2019
View Lesson 2 – Fractions on a number line 2019
View Lesson 2 Answers – Fractions on a number line 2019
View Lesson 3 – Fractions of a set of objects (1) 2019
View Lesson 3 Answers – Fractions of a set of objects (1) 2019
View Lesson 4 – Fractions of a set of objects (2) 2019
View Lesson 4 Answers – Fractions of a set of objects (2) 2019
View Year 3 Reading Comprehension_Armed Forces Day w/b 1/6/20
View Home Learning_Year 3_08.06.2020
View Lesson 1 – Equivalent fractions_8.6.20
View Lesson 1 -Equivalent fractions_8.6.20 Answers
View Lesson 2 – Equivalent fractions_8.6.20
View Lesson 2 – Equivalent fractions_8.6.20_Answers
View Lesson 3 – Equivalent fractions_8.6.20
View Lesson 3 – Equivalent fractions_8.6.20_Answers
View Lesson 4 – Compare fractions 2020
View Lesson 4 – Compare fractions_8.6.20_Answers
View Year 3_Reading_Back to Earth Newspaper report_8.6.20
View Year 3_Reading_Fidget Spinners – Questions
View Year 3 Reading_Fidget Spinners – Answers
View Home Learming_Year 3 15.06.2020
View Lesson 1 – Order fractions_15.06.2020
View Lesson 1 Answers – Order fractions 2020
View Lesson 2 – Add fractions_ 16.06.2020
View Lesson 2 Answers – Add fractions 2020
View Lesson 3 – Subtract fractions_17.6.2020
View Lesson 3 Answers – Subtract fractions 2020
View Lesson 4 – Problem solving with addition and subtraction of fractions_18.6.2020
View Lesson 4 Answers – Problem solving with addition and subtraction of fractions
View Pet Care of a Guinea Pig Differentiated Reading Comprehension Activity_15.6.2020
View Home Learning_Year 3_22.06.2020
View Telling the time
View Even_more_non-screen_activities___from_Pobble
View Black-history-month-lks2-ruby-bridges-differentiated-reading-comprehension-activity-_ver_5
View Lesson 1 – Right angles in shapes
View Lesson 1 Answers – Right angles in shapes
View Lesson 2 – Compare angles
View Lesson 2 Answers – Compare angles
View Lesson 3 – Horizontal and vertical
View Lesson 3 Answers – Horizontal and vertical
View Lesson 4 – Parallel and perpendicular
View Lesson 4 Answers – Parallel and perpendicular
View Home Learning_Year 3_29.06.2020
View Reading comprehension – Bejamin Zephania
View T2-M-1396-Identifying-Parallel-and-Perpendicular-Lines-Activity-Sheets
View t2-m-2655-greater-than-or-less-than-a-right-angle-activity-sheet
View Lesson 1 – Draw accurately
View Lesson 1 Answers – Draw accurately
View Lesson 2 – Recognise and describe 2D shapes
View Lesson 2 Answers – Recognise and describe 2D shapes
View Lesson 3 – Recognise and describe 3D shapes
View Lesson 3 Answers – Recognise and describe 3D shapes
View Lesson 4 – Telling the time to 5 minutes
View Lesson 4 Answers – Telling the time to 5 minutes
View Home Learning_Year 3_06.07.2020
View t2-e-41551-lks2-harry-kane-differentiated-reading-comprehension-activity-english_ver_4
View t-e-2550236-captain-tom-moore-reading-comprehension-lks2_ver_7
View Y3-Maths-Mat-1-Medium-Ability
View Y3-Maths-Mat-2-Medium-Ability
View Year-3-Summer-Term-2-SPaG-Activity-Mat-1
View Year-3-Summer-Term-2-SPaG-Activity-Mat-2
View Science_for_One_4_playdough
View Lesson 1 – Measure mass (2)
View Lesson 1 Answers – Measure mass (2)
View Lesson 2 Answers – Compare mass
View Lesson 3 – Add and subtract mass
View Lesson 3 Answers – Add and subtract mass
View Lesson 4 – Measure capacity (2)
View Lesson 4 Answers – Measure capacity (2)